There are several top Golf Clubs in and around the Noosa Shire. The Peregian Springs Golf Club is a new private golf club, about 15 minutes from Noosa and 15 minutes From Maroochydore Airport. Peregian Springs Golf Club provides an idyllic venue for enjoying a regular round of golf, entertaining your friends or clients and forging new friendships. Facilities include a challenging 18 hole golf course, practice facilities and a superbly appointed clubhouse with bar, dining areas and gymnasium.
Kite Surfing/Sailing
Peregian to Noosa is one of the best stretch of Kite Surfing destinations in the world, as the prevailing wind directions are almost always favourable. Australian Kitesurfing Academy - Martin Reeves IKO senior instructor and Codie Stephenson IKO level 2 conduct lessons 20mins north of Noosa at Lake Cootharaba. AKA has been training since 2001 on the Sunshine Coast and offers lessons where the student is in the water within 30mins of kite setup. Quality assured and fully insured. one2one student/instructor radio communication at all times. Check out Noosa Kite Surfing and Kite Surfing Australia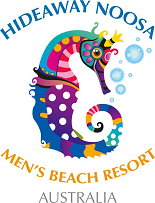 where to from here?
There are so many things to do in Peregian and surrounding countryside that you'll find it difficult to know where to begin.
Take a look at our rooms and other links that may be of interest, below.
Peregian Market and Eumundi Market
Displaying on 1st &amp 3rd Sunday each month 7:30am to 12:30pm, Peregian Beach Market is a local community marketplace located in a shaded beachfront park and hosting as many as 70 individual stalls. Amongst the many stallholders are some of the freshest, creative local designers who showcase their talents in textiles, woodwork, art and sculpture. Eumundi Market is a short drive where the array of art and goods on display is astounding.
Eating out
Baked Poets Cafe, Malaga's Gourmet Deli Cafe, Ming Garden Chinese Restaurant, Pitchforks - Modern Australian cuisine, Wahoo Seafood Cafe, Waves Takeaway, Peregian Beach Hotel, Peregian Beach SLSC, Zachary's Gourmet Pizza and Bar.
Eat, drink and be merry! When it comes to these favourite pastimes in Peregian Beach, you are spoiled for choice. With regionally renowned cafés and restaurants on your doorstep, fresh local produce, specialty deli lines and fabulous wines all readily available you can choose to cook up a storm, host a fabulous picnic or be waited upon in style.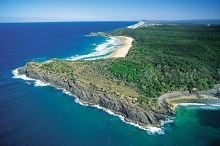 © Hideaway Mens Resort Beach 2010. Design by BF Consulting Pty Limited.